(English version below)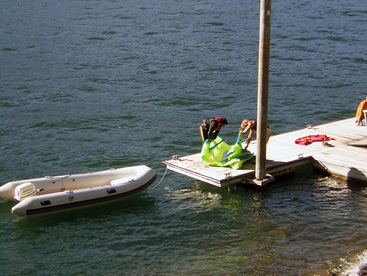 CORSI - KITE 2014

I corsi di kite iniziano a mezzo giorno il primo giorno, e alle 13 per i giorni successivi.

BASE: Totale di 8 ore su un massimo di 3 giorni. Introduzione su teoria, vento, manipolazione all'aquilone, e qualche bordo sulla tavola. Costo: 270 Euro.

CORSO a ore: 90 Euro/ora

LIFT: Fatevi portare con il gommone sopra vento. Costo: 20 euro.

RECUPERO: Fatevi ricuperare al costo di 20 euro.


---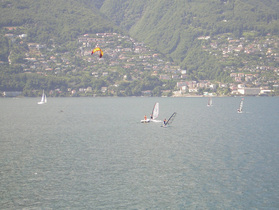 ENGLISH

Kiteboarding lessons (auch auf Deutsch!) start at noon on the first day, and at 13:00 on subsequent days.

BASE: Introduction to kiteboarding, theory, kite control, body drag, and on the board. COST: 270 euro.

PRIVATE LESSON: 90 Euro/hour

LIFT: Get a lift upwind and go for some easy downwind kiteboarding. Price. 20 euro.

PICK-UP: Get picked up at the end of your afternoon and be brought to shore. Price. 20 euro.
---